Our site is optimized for browser versions IE7 and higher. We suggest upgrading to the latest version.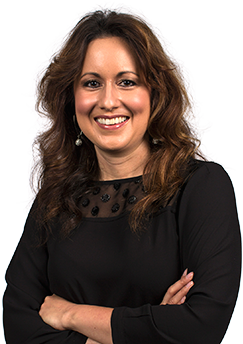 Tanya C.
Personal Insurance Account Specialist
Employed with California Casualty since 2001
Our Employees
We Support Our Employees
At California Casualty, we support our employees and help them grow in their careers. We foster an environment that is big on caring and collaboration. Because of this, our employees have wonderful things to say about our company, their careers, and their fellow employees.
I love the people I work with, the autonomy I have in my job and the Company's values.
California Casualty employees take great pride in their jobs and their work. We become almost like family because lengthy tenure among employees is so common. I really appreciate that the strong work ethic extends to leadership as well. Our leaders routinely demonstrate integrity and truly care about their employees and our customers.
Lori R.
Sr. Instructional Systems Designer

I was referred to California Casualty over 20 years ago, and I still love it the same today as when I started.
The management and my co-workers are down to earth people and great to work with. I look forward to coming to work and seeing my friends, who are like family to me. We are always learning something new and moving forward in technology. California Casualty is a great company to work for!!!
Debra S.
Senior Underwriting Service Representative

I knew someone who went to work for California Casualty and she raved about the company saying how wonderful it was.
So when a position opened up in Customer Service, I applied. What initially drew me to the company was the pay and promotional opportunities. What has kept me here is the people and I've had the opportunity to advance my career to where I am now: an Underwriting Team Manager.
Mary W.
Underwriting Team Manager

I have worked with many of my coworkers for several years; it's like we're a family.
Everyone is very professional and caring, which I like. The leadership here encourages us to move forward to continue making California Casualty the successful company we are today. I love that I get to be a part of that!
Phil S.
Underwriting Service Representative

I totally love working here!
I like the involvement of the Owners, Supervisors, Human Resources, and beyond! I'm proud to work for California Casualty because they care about its people and are committed to the success of its employees. It's also very satisfying to be able to help our customers secure the right coverage and benefits tailored to meet their needs. It's a very well-rounded organization that manages to keep my job fulfilling and interesting and a pleasure to be doing every day!
Clay A.
Senior eBound Sales Representative

I enjoy assisting our customers; there's nothing like a "thank you" from an insured after you have helped them with all of their needs.
The culture is one of strong values, ethical work practices, and high integrity. We are truly guided by the California Code. I believe the leadership here at California Casualty is highly effective. The managers are committed to their employees, empowering them to perform at their highest levels.
Angela J.
Senior Customer Care Specialist

I have been working at California Casualty for more than 10 years.
I really like the work environment and my coworkers; I feel like I am surrounded by smart, open-minded, gentle, and humble people. I also love that we are located in quiet and beautiful San Mateo, California.
Rachel C.
Actuarial Department

I've been with California Casualty for over 30 years.
I really like that the size of the organization allows for individual recognition and there is a sense that everyone has an impact on the Company's success. Since California Casualty is privately held, it also feels less corporate and more personal. The leadership at California Casualty is supportive, encouraging and professional…high ethics are of utmost importance, which I really appreciate!
Steve A.
Claims Team Manager

California Casualty is an outstanding organization to work for.
They are absolutely committed to their customers and to their employees. This is evident in not only the compensation and benefits, but also in the amount of attention that is given to each employee's personal growth.
Lincoln S.
Customer Care Specialist

After researching the company, I realized California Casualty had the attributes I was looking for—
—history, retention, longevity, flexibility and benefits. I love that I am free to evolve into my position. California Casualty does a wonderful job of training field staff and supplying us with the tools to succeed. I feel like I am allowed to cater the job to my strengths, which in turn leads to success in the field.
Scott M.
Field Marketing Manager

I work for one of the best companies in the industry, and without question, the best people!
The company does a great job treating everyone with respect and rewarding us for our efforts. I look forward to coming to work every day and I believe that joining California Casualty has been one of the smartest decisions I have made.
Errol C.
Sales Consultant

I love working with people who value taking care of our customers, those they work with, and about coming to work with a smile.
California Casualty's culture is one that supports the employee to be extraordinary in their attitude, learning and customer care. The leadership communicates strategic goals for the organization while connecting those goals to the employee, so everyone feels a part of the success.
Susan L.
Senior Information Designer