Our site is optimized for browser versions IE7 and higher. We suggest upgrading to the latest version.
California Casualty Field Representative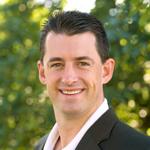 Contact: Aaron Warner
Call: (866) 934-9473
Email: aawarner@calcas.com

Hello and Welcome,
Thanks for your interest in California Casualty.
If you're an educator, firefighter, peace officer or nurse in the market for auto and/or home insurance, you've come to the right place. We have really great products customized to fit the unique needs of your profession and your lifestyle.
Ready to get a quote? Fill in your data in the upper right box, and click on through.
Still need to learn more? The blue tabs across the page top link to details about California Casualty insurance – as well as what some of our customers think.
Want to see some cool things we do in support of our customer communities? Click on one of the large promotional images directly to the right.
Otherwise, feel free to explore our site and get to know us. At the very bottom of the page, right corner, you can learn all about our almost 100-year-old company – its history, mission, values and more.
California Casualty has 99.7 % customer satisfaction – and we're aiming higher.
Send me an email or give me a call so I can answer any questions and help in every way possible.