Our site is optimized for browser versions IE7 and higher. We suggest upgrading to the latest version.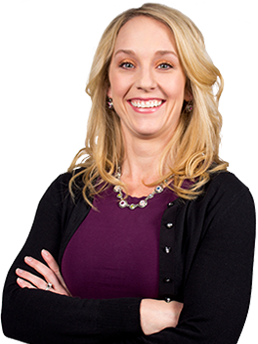 Lori R.
Sr. Instructional Systems Designer
With California Casualty since 2000
Career Areas at California Casualty
It Starts Here
Inspiring, fast-paced and challenging. From your first day on the job, careers at California Casualty are every bit as varied as the environments we work in. Within each job category, we offer a number of positions, each with their own unique skill sets and career paths. Whether you've already set your sights on a particular area or are simply finding out more about California Casualty, review our list of available openings.
Actuarial & Product Development

Offer advice and strategic products for our growing insurance company.

Learn more & apply

Claims

Accidents happen. Help our customers get back to where they belong.

Learn more & apply

Customer Service

Assist customers with their insurance products and answer their questions.

Learn more & apply
Field Marketing Managers

Create, nurture, and grow relationships with the people we protect.

Learn more & apply

Sales

Help our customers discover California Casualty solutions that are best for them.

Learn more & apply

Additional Career Areas

We offer many career opportunities. Discover where you fit.

Learn more & apply
Our Culture
Our culture is built around the ideas we believe in, the views we share and the differences we celebrate. Here, you will find teamwork, strong leadership, passion for customer service, immense camaraderie and long-lasting relationships. People who come to California Casualty find more than a job. They find a career, a calling and most importantly, a home. We are changing the way people think about insurance and momentum is growing every day.
Care

Employees have always been California Casualty's best ambassadors: passionate about helping others, treating colleagues with respect and living our values. We are committed to working with our employees and creating opportunities for them to contribute their best work and to live their best life.

Collaborate

From your first day on the job, you are a California Casualty ambassador. With so many departments at California Casualty, there is an abundance of opportunities to explore. We're all in this together. That means we support each other and celebrate success—big and small—along the way. We invest in the happiness of our people and encourage them to grow so that they can deliver their best work.

contribute

When you join our team, you can expect to be encouraged and supported. We rely on the enthusiasm and talents of our people to strengthen our place in each community we're a part of. Here, we believe in working together for one common goal. And you'll see the impact you make on the company every single day.
Meet Our Team
Here is what Lori R., an instructional systems designer, says about life at California Casualty. Meet more of our team members and discover what they have to say.

I love the people I work with, the autonomy I have in my job and the Company's values.
California Casualty employees take great pride in their jobs and their work. We become almost like family because lengthy tenure among employees is so common. I really appreciate that the strong work ethic extends to leadership as well. Our leaders routinely demonstrate integrity and truly care about their employees and our customers.
Lori R.
Sr. Instructional Systems Designer