Clay A.
Senior eBound Sales Representative
Employed with California Casualty since 2010
Our Locations
Four Beautiful Insurance Offices
We are a property and casualty insurance group that started as a California insurance company and grew to provide extensive coverage in over 40 states. California Casualty is based in San Mateo, California, with service centers in Arizona, Colorado, and Kansas. Additionally, we have field marketing reps and field adjusters located across the country.
San Mateo, California
San Mateo is a city in the high-tech enclave of Silicon Valley in the San Francisco Bay area. It's the perfect location for outdoor enthusiasts, arts lovers and fun seekers looking for the ultimate California experience with seashores, sunshine, spectacular views, fresh cuisine, endless outdoor recreational activities and sporting events galore.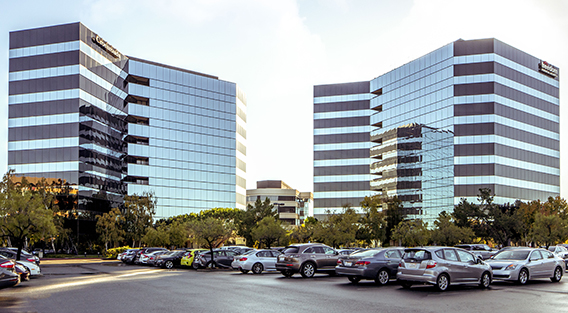 With nearly 60 miles of coastline, and home to one of the most famous surf sites in the world, San Mateo beaches range from sandy, family-friendly coastlines next to Highway One to more rugged terrain. Stand up paddle boarding, kayaking, windsurfing, surfing and deep sea fishing are all available, as is whale watching.
The area is home to one of the most famous collegiate sports teams at Stanford University. Or root for the San Francisco Giants, 49ers, Oakland Athletics, Oakland Raiders, Golden State Warriors or your favorite local team.
Explore the diverse neighborhoods in nearby San Francisco. Rather than a melting pot, it's a gently layered lasagna of ethnicities, cultures and lifestyles, sharing the same 49 square miles yet remaining distinct. The city by the bay is covered in hills, bursting with parks, and bordered by the glorious Pacific Ocean, so it's no wonder there are so many fantastic outdoor activities. And there are attractions galore! One famous attraction is Fisherman's Wharf, known for its historic waterfront, delicious seafood, spectacular sights and unique shopping.
Glendale, Arizona
Glendale, located in the greater Phoenix area, is a city with a beautiful blend of new excitement and historic charm. Originally a resort city, Phoenix has grown phenomenally in the past 40 years into a full-scale urban center. In Greater Phoenix, America's sunniest metropolis and the cosmopolitan heart of Arizona, it's a city that basks in sunshine and is surrounded on all sides by saguaro-studded mountains.
What sets Phoenix apart from every other big city in the United States is its Sonoran Desert scenery. Phoenix has more acreage of parks and preserves than any other major metropolis in the nation, and visitors can explore them via hundreds of miles of trails—or from the basket of a hot-air balloon.
Phoenix is located in one of the lushest and most colorful deserts in the world, and rugged mountains define the city's horizon. Enveloped by such breathtaking scenery, outdoor enthusiasts who visit Phoenix usually come to the same conclusion as coyote pups and jackrabbits: The Sonoran Desert is a great place to play.
The Phoenix metropolitan area is known as much for street tacos, spring-training baseball and casual patio dining as it is for high-desert golf courses, destinations spas and upscale shopping.
From family festivals to action-packed sports and thrilling concerts, Glendale is a treasure chest filled with fabulous options.
Colorado Springs, Colorado
Colorado Springs is the state's second-largest city, but it's first in the hearts of many residents as a place of spectacular beauty with dozens of family attractions, natural landmarks and unique museums.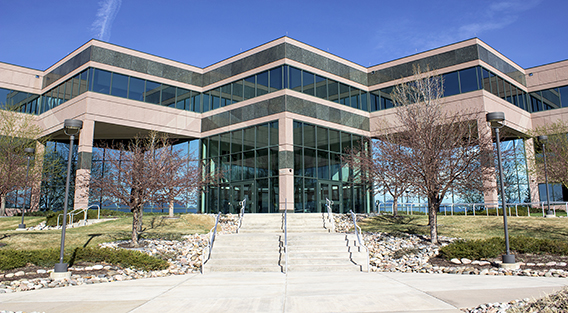 The city sits at the foot of one of America's most famous landmarks, Pikes Peak, upon whose summit Katharine Lee Bates was inspired to write "America the Beautiful." Tourists still converge on the peak, where they can drive, ride the Pikes Peak Cog Railway or even hike to its 14,115-foot summit.
The city thrives on culture, with its Colorado Springs Philharmonic and Pikes Peak Center for performing arts. But there's much more to attract and hold visitors' attention. There are more than 50 area attractions, ranging from the Pioneers Museum to the Colorado Springs Fine Arts Center and the American Numismatic Association Money Museum, nirvana for coin collectors.
One of the nation's three U.S. Olympic Training Centers is located here, and people can watch world-class athletes in action. Another top attraction is the U.S. Air Force Academy, an elite military training academy just north of the city. You can visit several areas of the academy, including the Cadet Chapel and the Honor Court.
One of the nation's most fabulous city parks, Garden of the Gods, is nestled in the foothills of Pikes Peak. The stunning red rock formations draw tourists with cameras in tow to capture a perfect shot of the rocks framing the snow-capped peak.
Leawood, Kansas
Leawood, a suburb of Kansas City, is known for it's low crime rate, sprawling city parks, upscale shopping and great schools. From world-class sporting events, vibrant arts, grand-scale shopping, delicious dining and Midwest hospitality, the metro area offers a wide range of unique experiences.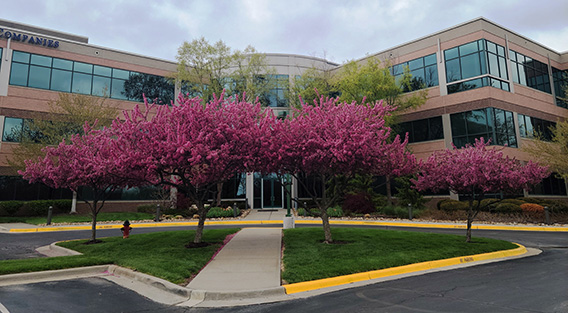 With over 200 fountains it is has earned the nickname, "City of Fountains," and claims to have the second most in the world, just behind Rome. The metropolitan area is also renowned for their cuisine, specifically, Kansas City-style barbecue and has more than 100 barbecue restaurants and several large BBQ cooking contests.
In Kansas City, entertainment thrives. Internationally known museums, dynamic gallery districts and outstanding performances create a colorful palette for both locals and visitors. Kansas City is world renowned for its rich jazz and blues legacy with more than 20 area nightclubs feature jazz on a regular basis.
Kansas City is major league in every respect, and its fame as a sports city is well deserved. Boasting eight professional sports franchises, Kansas City offers a wide variety of sports action—both spectator and participant—certain to satisfy anyone's interest.
Meet Our Team
Here is what Clay A., an eBound sales representative, says about life at California Casualty. Meet more of our team members and discover what they have to say.

I totally love working here!
I like the involvement of the Owners, Supervisors, Human Resources, and beyond! I'm proud to work for California Casualty because they care about its people and are committed to the success of its employees. It's also very satisfying to be able to help our customers secure the right coverage and benefits tailored to meet their needs. It's a very well-rounded organization that manages to keep my job fulfilling and interesting and a pleasure to be doing every day!
Clay A.
Senior eBound Sales Representative