For Immediate Release
Robin Freese
719.532.8440
rfreese@calcas.com
California Casualty Awards Educator $2,500 Academic Award

San Mateo, CA, October 27, 2020 – California Casualty presented its most recent $2,500 Academic Award to First Grade Teacher, and California Teachers Association member, Irma A.
California Casualty created the Academic Award to offset the financial burden that educators face when spending out-of-pocket for their students' school supplies. This year, the $2,500 award serves a broader purpose: to bring opportunity and relief when there are so many uncertainties surrounding COVID-19 and its impact on school communities.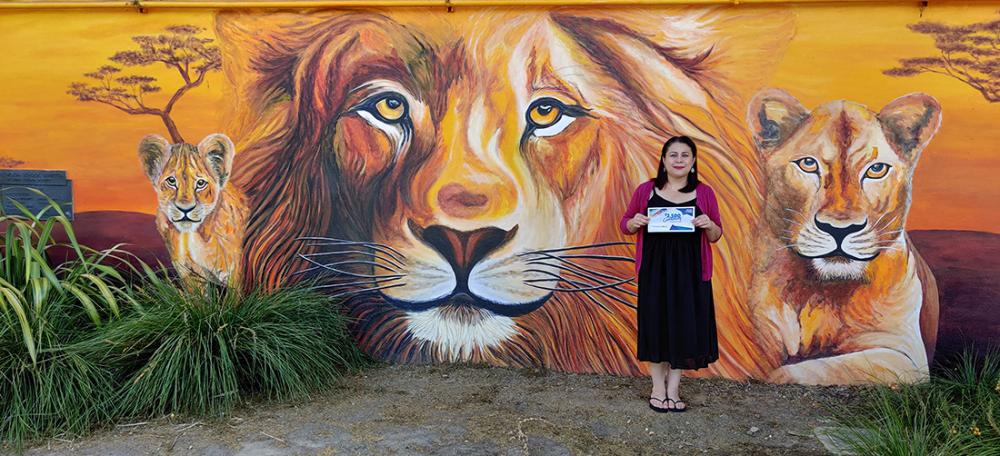 Irma received the news that she won during a virtual staff presentation at her elementary school with California Casualty's Partner Relations team presenting the award.
"I want to use the award money to buy furniture to better organize my classroom and also school supplies. This will help me get my room post-Covid ready. Before Covid we had a system in place where all the classroom materials were shared, but now I will need to change the way students use and store materials. I'm so grateful for this opportunity to create a classroom atmosphere that will be safe, organized and kid-friendly," shared Irma.
Previous recipients have used the funds for lab equipment, new books, tablets and field trips – tools that served educators well pre-COVID. But as Irma - a California first grade teacher and CTA Member – reminds us, times have changed.
"Working with educators for almost 70 years, we've seen how much they invest in their students," said California Casualty Sr. Vice President Mike McCormick. "This award is one of the many ways we show support and give thanks for all that they do."
Pre- and post-COVID, the Academic Award is just one of the many ways California Casualty gives back to the members it serves. Visit https://mycalcas.com/community to see an up-to-date list of community impact initiatives.
California Casualty has been serving the needs of educators since 1951 and is the only auto and home insurance company to earn the trust and endorsement of California Teachers Association. As a result, CTA members qualify for exceptional rates, deductibles waived for vandalism or collisions to your vehicle parked at school, holiday or summer skip payment plans and free Identity Defense protection – exclusive benefits not available to the general public. Learn how to save by getting a quote at calcas.com/CTA or by calling 1.800.800.9410.