California Casualty in the Community
Supporting Our Communities By Giving Back
Service to the community has long been a part of the California Casualty culture, and we have maintained substantial charitable giving programs over the years with a focus on giving to initiatives that are important to our customers.
We Believe in Our Communities
We extend our support for our affinity groups by offering the following programs:
Impact Teen Drivers

Thomas R. Brown Athletics Grant

Gold Ribbon School Awards
Carl G. Brown, Jr. Award of Excellence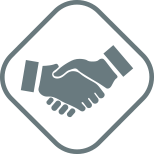 Our Employees in the Community
Our employees participate in a variety of activities to benefit organizations such as: American Heart Association, United Way, Toys for Tots, and Adopt a Family.
Since 1980 the Carl G. Brown, Jr. Award of Excellence has been given annually to an employee whose sustained excellent contribution to the company is matched by a substantial contribution to his or her community.
Past recipients have been recognized for their involvement in local civic affairs, leadership in youth sports programs, leadership in a variety of church programs, and training of service dogs.
We Support the California Peace Officers' Memorial Foundation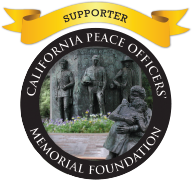 California Casualty is a proud sponsor of the California Peace Officers' Memorial Foundation, an organization dedicated to honoring California's Fallen Peace Officers.
To help ease the burden of loss, our auto and home insurance policies include the Fallen Hero Survivor Benefit.
Ready to get a quote?
Get a quote online or speak with a trusted representative by calling 1.866.680.5143.