Insurance Designed for Law Enforcement
Officers, Troopers, Deputies, and Patrolmen
From crime prevention to public safety, you face dangers working to keep our communities safer. We are dedicated to protecting you and your family with auto and home insurance designed especially for peace officers.
Protecting LEOs Since 1969
Law enforcement associations know California Casualty is a trustworthy partner for their members' auto & home insurance needs.
With 99% customer service satisfaction, you'll find that we deliver on our promise to protect American heroes with exclusive benefits and generous discounts.
Special Benefits for Peace Officers
As a peace officer, you may have purchased your uniforms and off-duty weapons. A major benefit of being a California Casualty homeowners insurance customer is that we will provide coverage for these items if they are stolen. You have the flexibility of increasing this coverage for your fire arms depending on your needs.
At no additional cost, our auto insurance will cover custom furnishings of your pickup truck or van. We also include $500 of coverage for non-electronic personal property if stolen from your vehicle or damaged in an accident.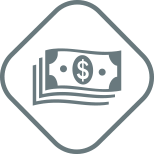 Fallen Hero Benefit
If the unspeakable happens and you lose your life in the line of duty, this benefit would assist your family with paying the auto and home insurance premiums.

Identity Theft
All California Casualty customers receive free ID Theft coverage. A personal fraud specialist will guide you through the entire process to resolve the situation.
99% Customer Satisfaction Rating
99% Customer Satisfaction Rating is based on an internal customer and claims service results survey done in 2018.
Ready to get a quote?
Get a quote online or speak with a trusted representative by calling 1.866.680.5143.