Our site is optimized for browser versions IE7 and higher. We suggest upgrading to the latest version.
Welcome Educators!
Auto and Home Insurance Provided by California Casualty
Insurance Designed for Educators
Teachers and Educational Support Professionals
You work long hours every day preparing lessons, helping students, and focusing on your community. We provide auto and home insurance with educator-specific benefits and exceptional service to make your life easier.
Supporting Educators Since 1951
For over half a century, teachers and education support professionals have trusted California Casualty to be their auto & home insurance provider.
With 99% customer service satisfaction, you'll find that we deliver on our promise to protect you and your loved ones with exclusive benefits and occupational discounts.
Special Benefits for Educators
We understand all of your unique needs. This is why our insurance policies include special benefits designed just for educators and educational support staff. We partner with educational associations to bring you the best insurance coverage possible.
Some of the great benefits included in our insurance plans are:
Summer or Holiday Skip payment plans

Coverage for school supplies stolen from your car or classroom
*Not available in GA, MT, NH, TX or VA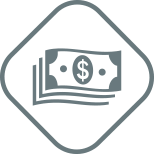 Collision Deductible Waived Benefit
Your auto insurance collision deductible will be waived for accidents with other California Casualty auto policyholders or for accidents caused by uninsured motorists.

Identity Theft
All California Casualty customers receive free ID Theft coverage. A personal fraud specialist will guide you through the entire process to resolve the situation.
Ready to get a quote?
Get a quote online or speak with a trusted representative by calling 1.866.680.5143.