Insurance Designed for Higher Education Employees
University/College Faculty and Staff
You keep America's colleges and universities running, creating an advanced learning environment. We provide superior auto and home insurance with tailored benefits and attentive service so you can spend more time on your interests.
Advising Higher Education Faculty and Staff Since 1970
College and University campuses, systems, and associations across the country entrust California Casualty to provide quality auto & home insurance for their employees.
With 99% customer service satisfaction, you'll find that we deliver on our promise to protect you and your loved ones.
Special Benefits for Higher Education Employees
We understand the importance of taking sabbaticals and will welcome you back as a valued customer as if you never left. Other insurance companies penalize drivers who have a gap in their driving experience, even if the customer has been driving in foreign countries. We aren't like most insurance companies. We respect your profession and your business.
Our auto insurance policy comes with many benefits that pertain to your specific profession. Unfortunate events can happen to your vehicle while you are teaching. Because of these possible events, we will waive your deductible if your car is hit or vandalized while your car is parked on or within 500 feet of campus.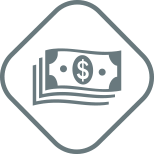 Auto Insurance with Many Benefits
Included in your benefits is $500 of personal property coverage that covers your non-electronic property that is damaged in a collision or stolen from your vehicle.

Identity Theft
All California Casualty customers receive free ID Theft coverage. A personal fraud specialist will guide you through the entire process to resolve the situation.
Ready to get a quote?
Get a quote online or speak with a trusted representative by calling 1.866.680.5143.