For Immediate Release
Mark Goldberg 719.532.8436
mgoldberg@calcas.com
New California Casualty Video Shows the Best of "Cops and Kids"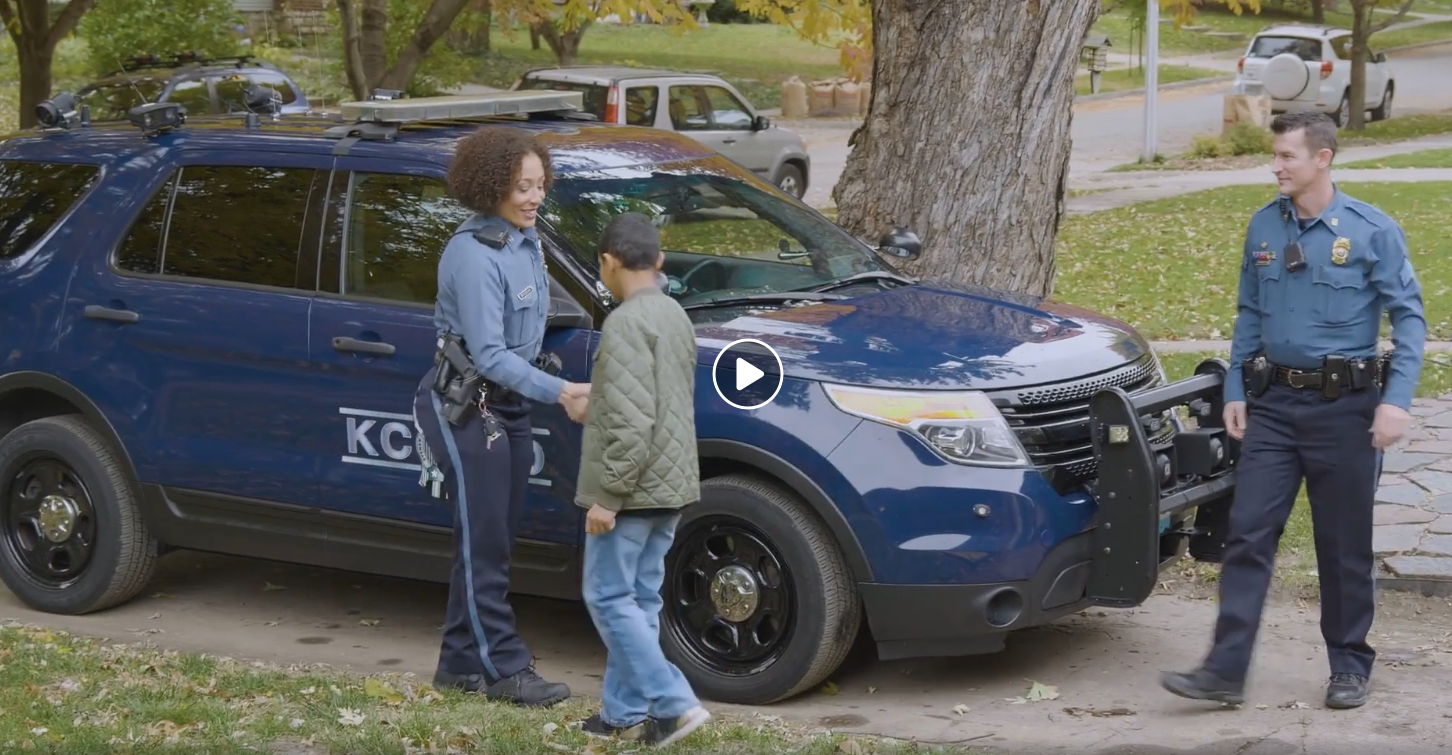 San Mateo, CA, March 25, 2019 – "I'm seeing the reason I come to work each day."
That's the reaction from a police officer featured in a new video series from California Casualty, titled, A Day with Law Enforcement.
The series features two kids, Jayden and Giselle, who got the chance of a lifetime – spending a day meeting and riding with police officers. The moving videos show the interaction that broke down preconceived notions, and allowed the children to view police officers as real people.
"They were really nice…When you actually get to meet a cop – actually meet them – like others say, 'you never judge a book by its cover,'" said Jayden.
"They're just trying to do their job and they are putting their life on the line," added Giselle.
This inspiring campaign was created by California Casualty and filmed by Wide Awake Films.
"We've worked with law enforcement for 50 years and are proud to give a glimpse of the people making a real difference for our communities," said California Casualty Social Media Manager, Demian Tallman.
See how Jayden and Giselle learned about the bravery and heroism it takes to protect the community, while learning that behind the uniform and the badges are moms and dads – regular people who have dedicated themselves to making a difference for the world we live in.
One of the officers summed up their time with Jayden and Giselle this way, "Anytime I can leave someone with a positive interaction with police officers, that's a win for me."
Find the videos at https://mycalcas.com/2019/03/leoheros1/, or on the company's Facebook page, https://www.facebook.com/CaliforniaCasualty.
Other videos about California Casualty, information about insurance products and interviews with recipients of the company's giving campaigns are housed on its YouTube channel, https://www.youtube.com/user/CalCasInsurance.
About California Casualty:
Headquartered in San Mateo, California, with Service Centers in Arizona, Colorado and Kansas, California Casualty provides auto and home insurance to educators, firefighters, law enforcement and nurses across the country. Founded in 1914, California Casualty has been led by four generations of the Brown family. To learn more about California Casualty, or to request an auto insurance quote, please visit www.calcas.com or call 1.800.800.9410.
About About Wide Awake Films:
Wide Awake Films searches for the heart of the story and works tirelessly until it is told. As a full-service video production studio, Wide Awake Films can handle any video needs in-house from concepting, script writing, cinematography, editing, video animation and virtual reality. Learn more at www.wideawakefilms.com.