Keep Your Vehicles Safe by Looking for Recalls
Fixes for Recalls are Free and Keep You Safe
Quickly and easily find recalls for your vehicles in 3 simple steps. You can also sign up for email alerts to receive notices about any future recalls for your vehicles. Keep yourself and others on the road safe by fixing recalls. Fixes are offered free of charge. Please don't wait to learn about recalls.
Step 1
Visit SaferCar.gov
Step 2
Enter Your Vehicle's VIN
Step 3
Learn About Recalls for Your Vehicle
Safety is Our Primary Concern
You may be driving a vehicle with an open recall and not even know it. A recent Carfax study shows that over 47 million vehicles on the road have at least one open safety recall.
Don't be the one driving a potentially unsafe vehicle. Search your vehicle's Vehicle Identification Number (VIN) on SaferCar.gov to find out if there are any open recalls.
Find Safety Recalls for Your Vehicles
We all know that safe cars save lives. We want to keep everyone riding in our vehicles and everyone on the road safe. That's why we obey traffic signals, drive the speed limit, and maintain a safe distance from other vehicles.
Safety recalls for vehicles can occur at any time. It is important to make sure that all recalls are fixed to keep our vehicles safe. Safety recall fixes are free of charge. It can be a hassle to locate a certified dealer and take your vehicle in, but nothing is more important than your safety and the safety of your family and friends.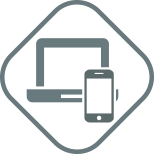 Find Your Vehicle's VIN
You can find your vehicle's VIN on your ID cards. If you don't have your ID cards with you, sign into your account to access your ID cards.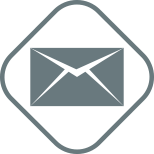 Email Notifications
You will receive email notifications when new safety recalls are announced. You can sign up for notifications on SaferCar.gov.
Ready to Check for Recalls?
Be sure to have your VIN available.