Our site is optimized for browser versions IE7 and higher. We suggest upgrading to the latest version.
California Casualty Field Representative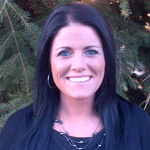 Contact: Katie Dunn
Call: 888-478-2792
Email: kjdunn@calcas.com

What makes California Casualty different? You.
Who you are, what you do, and the affinity groups you belong to all play a role in the protection, value and service you need. Our approach of providing personal insurance to ONLY educators, firefighters, peace officers and nurses allows us to focus on those needs. We have exclusive benefits, affinity endorsements and superior service- all established with you in mind.
Here are some of the protection, value and services we provide. (Additional options are available based on your profession and state of residency.)
AUTO
HOME
Protection
Protection

$500 Personal Property Coverage
Custom/non-factory equipment coverage
Broad Policy Protection
ID Defense

Coverage Around the World
Actual Replacement vs. DepreciationValue
Debris Removal in Case of Loss
Building Permit Paid on a Rebuild
Building Code Upgrade

Value
Value

Special Rates / Generous Discounts
12 Month Lock-in Guarantee
Vehicle Vandalism Waived Deductible
$0 Collision Deductible Circumstance

Special Rates / Generous Discounts
12 Month Lock-in Guarantee
Free ID Defense

Service
Service

24/7/365 Emergency Claims Service
Online Account Management
EZ Pay With Summer/Holiday Skip
Payroll Deduction
Guaranteed Fair Settlement of Claims

24/7/365 Emergency Claims Service
Extended Hours - USA Based Customer Service
EZ Pay With Summer/Holiday Skip
Payroll Deduction
Guaranteed Fair Settlement of Claims