Our Leaders
Meet our team

Carl B. (Beau) Brown, CPCU
Chairman of the Board
Beau is Chairman of the Board of California Casualty Management Company, and he is also a member of California Casualty Group's Advisory Board. Beau's been with the company for 30 years and has held a variety of senior executive positions, including CEO from 2007–2019. Beau is a Chartered Property Casualty Underwriter (CPCU) and has an undergraduate degree from Dartmouth College and a MBA from Stanford University's Graduate School of Business. Beau serves on the board of Impact Teen Drivers, an organization dedicated to educating teens about the dangers of reckless and distracted driving.

Thomas R. Brown, CLU
Honorary Chairman
Thomas is Honorary Chairman of California Casualty Group's Advisory Board, having served as its Chairman from 1978 until 2009. He became Chairman Emeritus of the Board of California Casualty Management Company in January 2013 and continues to serve as a Director on that Board. From 1978 to January 1, 2004, he also served as California Casualty Management Company's CEO. Tom has an undergraduate degree from Stanford University. He started with the company in 1961 after serving 2 years as a officer in the US Navy. In 1962 he returned to Stanford earning an MBA from the Graduate School of Business in 1964. He then headed back to California Casualty Management Company.
Robert (Bob) Nicolay
Chief Executive Officer
Robert (Bob) Nicolay is a seasoned Board Director and leader with experience on governing and advisory boards for insurance companies, including California Casualty, International Insurance Group, COSE Health and Wellness Trust and Mutual Capital Analytics. He is a retired senior level leader in the insurance industry with 35+ years experience in various roles with Progressive Insurance, National Interstate Insurance and Permanent General Assurance. He has developed and executed creative strategies for top and bottom line growth by leading teams in product design/ management, distribution/sales, marketing campaigns, customer relationship management and service delivery focused on personal lines, small business commercial lines and captive insurance programs.
He was raised and spent almost all of his life in Cleveland, living in the western suburbs. He has a degree in Accounting and Finance from Cleveland State and an MBA focused on entrepreneurial studies from Weatherhead School of Management at Case Western Reserve University.

Michael A. Ray, CPA
Executive Vice President—Chief Financial Officer & Treasurer
Mike joined California Casualty in 2001 as Controller, a position he held through 2006. Mike was employed for seven years with PricewaterhouseCoopers, gaining experience in traditional external audits, co-sourced internal audit, and enterprise risk management engagements. In addition to the typical CFO functions, Mike is also responsible for corporate services, human resources, and internal audit. Mike holds a B.A. in economics from the University of California, Santa Barbara. He earned the designation of Certified Public Accountant from the State of California. Mike is an officer on the Board of CalCPA's San Francisco Chapter and is the Chairperson of the Pacifica School District's Parcel Tax Oversight Committee.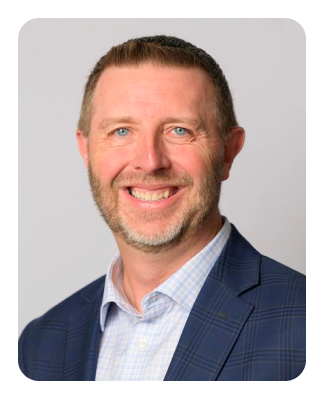 Todd A. Brickel, CPCU
Senior Vice President—Underwriting & Corporate Legal
Since joining California Casualty in 1998, Todd has held a variety of leadership positions in Sales, Customer Service, Marketing, and Underwriting. He is currently responsible for overseeing all Underwriting functions and Corporate Legal. Todd earned the designation of Chartered Property & Casualty Underwriter and is a member of the CPCU Society and the Underwriting Executive Council. He has completed the Executive Leadership Program from the Darden School of Business at the University of Virginia.

Paul S. Chisaki, CISM
Senior Vice President—Chief Information Officer (CIO)
Paul joined California Casualty in 2018 to oversee the company's policy, billing, claims, and data reporting applications, as well as lead the legacy system modernization. Appointed SVP & CIO in 2021, Paul is responsible for aligning the Information Technology applications and infrastructure to the company's evolving business needs. As an IT professional with over 20 years of executive leadership experience, he has successfully led large scale transformation initiatives. Paul has served as CIO for Triton Container International and VP of Software Development at Charles Schwab in Electronic Brokerage. His educational background includes a B.S. in Computer Science and Mathematics from California State University, Hayward and a M.S. degree in Computer Science from the University of California, Davis. He holds an industry certification as a Certified Information Security Manager (CISM).

Judy Jao, FCAS, MAAA
Senior Vice President—Actuary
Judy joined California Casualty in 2001 and is responsible for the Reserving and Financial Forecasting functions. She is also the Appointed Actuary. Judy is a Fellow of the Casualty Actuarial Society and a member of the American Academy of Actuaries. She is a graduate of the University of Michigan at Ann Arbor.

Rose Lorentzen
Senior Vice President—Human Resources
Rose joined California Casualty in 2000 and is responsible for the Human Resources, Learning & Development, and Corporate Services functions. She is a member of the Society for Human Resource Management.