Our Leaders
Meet our team

Carl B. (Beau) Brown, CPCU
Chairman of the Board
President and Chief Executive Officer
Beau is Chairman, President, and CEO of California Casualty Management Company, and he is also a member of California Casualty Group's Advisory Board. Beau's been with the company for 34 years. He is a Chartered Property Casualty Underwriter (CPCU) and has an undergraduate degree from Dartmouth College and a MBA from Stanford University's Graduate School of Business. Beau serves on the board of Impact Teen Drivers, an organization dedicated to educating teens about the dangers of reckless and distracted driving.

Mark D. Pitchford
Executive Vice President and Chief Marketing Officer
Mark joined California Casualty in 2022 following his roles as Chief Sales & Marketing Officer at Esurance and SVP of Direct Channels at Allstate. Mark is responsible for leading several key areas integral to California Casualty's customer experience, including marketing, partner relations, sales, and customer service. His extensive experience from previous roles in marketing, digital transformation, and contact center management across the insurance, financial services and telecommunications industries provides a seasoned hand to the leadership team and staff. Mark holds an MBA from Santa Clara University and a Bachelor's in Engineering from Harvey Mudd College. He also sits on the Board of the Center for Age Friendly Excellence.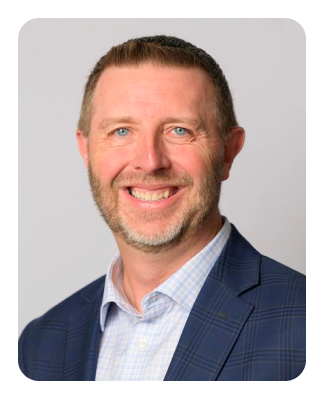 Todd A. Brickel, CPCU
Senior Vice President—Underwriting & Corporate Legal
Since joining California Casualty in 1998, Todd has held a variety of leadership positions in Sales, Customer Service, Marketing, and Underwriting. He is currently responsible for overseeing all Underwriting functions and Corporate Legal. Todd earned the designation of Chartered Property & Casualty Underwriter and is a member of the CPCU Society and the Underwriting Executive Council. He has completed the Executive Leadership Program from the Darden School of Business at the University of Virginia.

Judy Jao, FCAS, MAAA
Senior Vice President—Actuary
Judy joined California Casualty in 2001 and is responsible for the Reserving and Financial Forecasting functions. She is also the Appointed Actuary. Judy is a Fellow of the Casualty Actuarial Society and a member of the American Academy of Actuaries. She is a graduate of the University of Michigan at Ann Arbor.

Rose Lorentzen
Senior Vice President—Human Resources
Rose joined California Casualty in 2000 and is responsible for the Human Resources, Learning & Development, and Corporate Services functions. She is a member of the Society for Human Resource Management.

Adam Waldron
Chief Information Officer (CIO)
Adam joined California Casualty in 2023 to oversee and guide enterprise IT Strategies and implementation. Adam has led legacy modernization, digital transformation, and innovation projects at the enterprise level for over 20 years in the education, healthcare, and financial services industries. Adam earned two master's degrees: Master of Business Administration (MBA) and Master of Public Administration (MPA), both with emphasis in technology. He holds certifications in the Scaled Agile Framework (SAFe SPC), Agile, Scrum, Lean Six Sigma, GROW Coaching, and Electronic Health Records implementation. He also serves as board President for Health West, a community health center with 19 locations throughout SE Idaho, Utah, and Wyoming.