Insurance Designed for Nurses
RNs and NPs
Life as a health care professional can get challenging. You work long hours providing hope, comfort, and care. We've designed auto and home insurance with special benefits that makes your life easier.
Working With Nurses and NPs
Professional nursing groups encourage both members and non-members to take advantage of auto & home insurance that protects busy nurses and NPs.
With 99% customer service satisfaction, you'll find that we deliver on our promise to protect you and your loved ones with exclusive benefits and occupational discounts.
Special Benefits for Nurses
We believe in the work that nurses do every day. You deserve insurance that provides you with special benefits related to your profession.
Auto insurance benefits include:
Reduced deductible if your car is hit or vandalized while parked on or within 500 feet of the facility where you are employed*

$500 personal property coverage for non-electronic equipment damaged in a collision or stolen from your vehicle
Home insurance benefits include:
$3,000 of coverage for computers used for business while away from your place of work**

$1,000 of coverage for unauthorized use of your debit or credit card**
* Not available in GA, NH, or TN
** Not available in VA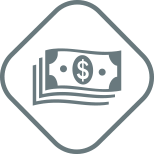 We Offer Many Optional Coverages
Getting extra protection for your nursing equipment is easy with our homeowners insurance. This will protect your nursing property from theft.

Identity Theft
All California Casualty customers receive free ID Theft coverage. A personal fraud specialist will guide you through the entire process to resolve the situation.
Ready to get a quote?
Get a quote online or speak with a trusted representative by calling 1.866.680.5143.